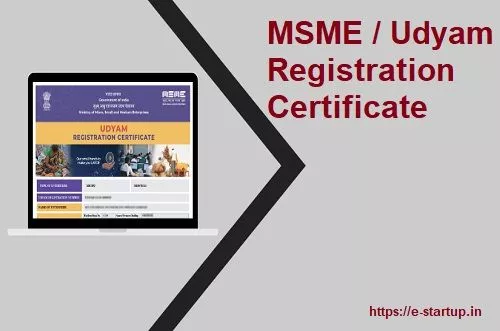 After submitting the udyam registration form, The Ministry of MSME will issue the Udyam Certificate or Msme Certificate to your email id after verification of the registration form submitted on the portal.
The Ministry will issue the Msme Certificate a few days after the submission of the registration form. The validity of the msme registration certificate is for lifetime. Thus, it requires no renewal.
Get Msme Certificate Online
Entrepreneurs can msme certificate download online by visiting the udyam registration portal. The process of getting MSME Registration Certificate online is as follows:
On the homepage of the portal, Entrepreneurs need to click on the 'print' tab and click on the 'udyam certificate print' option.
The next page will open where the entrepreneur has to enter the udyam number and select the OTP option mobile number or email id, and click on the 'validate and generate OTP' button.
Enter the OTP received in the mobile number or email id and click on the 'Verify OTP and Print' button.
The Msme Registration Certificate will appear and you can print the msme registration certificate from this page. You can check the msme registration number from the reference number provided after submitting the msme registration form.
Msme Helpline Number
For general queries, MSME Helpline number 011-23063288
For administration queries for Udyam Registration or Udyam Registration Certificate, Helpline number 011-2306 3800
For Technical queries for Udyam Registration or Udyam Registration Certificate Download, Helpline number 011-2306 2354
MSME contact address – Ministry of Micro, Small and Medium Enterprises, Udyog Bhawan, Rafi Marg, New Delhi – 110011
Related Articles
Benefits of Msme Registration In India
Documents Required for Msme Registration
NIC Code for Udyam Registration